Welcome to Coffin Club Hastings
Photo Credit: Peter Mould
Wednesday morning for six weeks 10.30am–1.30pm
1- Wed 26th Feb – 1st April 2020
2- Mon 14th Sept – 19th Oct 2020
Where – Project Art Works, Bembrooke Road, Hastings,  TN34 1TD
This venue is disabled access friendly, close to public transport and parking in The Priory Meadow shopping centre.
Coffin Club Hastings
Kate T: 07985295373
Kate D: 07790128592
You can just come for the talks and planning and NOT decorate a coffin. To attend the talks only is £30 for the six-week course.
If, however, you want to decorate your coffin too, the cost is £50 for the course and then an additional £250 to cover the cost of your coffin. So, a total cost of £300. This will get you a fabulous Dutch, flat-packed coffin which is suitable for burial or cremation. We'll show you how to make it (which is dead easy – excuse the pun!) and tell you what you can decorate it with, too. We also provide you with a tin of primer and a roller/paint brush for the first session.
26th Feb – Kate and Kate Celebrants www.kateandkatecelebrants.co.uk
4th March – Edward Towner, Arthur C Towner Ltd  www.towners.co.uk
11th March – David Birchenough, Manager, Hastings Crematorium
18th  March – Holly from Libitina Funerals, Independent Funeral Director.
25th March – Claire Power, family-led funeral advocate
1st April – End of Life Doulas www.lwdwtraining.uk
Coffin Club Hastings was the first club to set up in the UK, in 2017. Since that time, it has gone from strength-to-strength with its membership increasing and a separate social group of ex-clubbers also thriving.
Coffin Club Hastings runs in six-week blocks. It is a safe space to come and learn about all the choices available to you for your end-of-life celebration. Each week there is a different invited speaker – from independent funeral directors, to end-of-life doulas and everything in between – and our clubbers work their way through their funeral wish-list until they've planned, and costed, the send-off that is just perfect for them!
In addition to being an educational platform there is also the opportunity, for those who wish to, to decorate their own coffin.
And, once you've completed the course, you then have the option of joining our other past clubbers for a once-a-month cuppa and catch up!
Coffin Club is a safe space to talk about death and plan your perfect send-off. It's a place to come and learn about all the options available to you for your end-of-life celebration so that you are not simply channelled into having 20 minutes up the crem because you don't know there are any other choices available to you. It is also somewhere to address funeral poverty by demystifying the costs involved.
"Coffin Club really was beyond all my expectations. We all bonded and helped each other. I thought that I would be on my own struggling but no way we are a group on the same journey and making it a fun experience."
"I learned loads and decided loads just on our first meet. A great group thank you for having me."
Coffin Club Hastings was set up by Kate Tym and Kate Dyer and provided the original template from which all the other Coffin Clubs around the UK have grown.
The Trustees of this charity are Kate Tym, Kate Dyer, Larne Feeney-Miles and Claire Power. Kate Tym and Kate Dyer are Independent Celebrants (www.kateandkatecelebrants.co.uk) Larne Feeney-Miles is studying for an MA in Death, Religion and Culture and Claire Power is the family-led funeral poster-girl having gone through the process with her husband in 2017.
"My experience with the Coffin Club has proven to be extremely valuable in terms of finding out more about planning my DIY funeral. It was also a lovely bonding experience with others in my community. The amount of love and support I continue to receive from the organisers and fellow members means so much to me during this difficult journey."
What's on at Coffin Club Hastings
The Rat in The Cellar
On the 19th December at St Mary in The Castle,  we hosted a sold-out fundraising event for Coffin Club Hastings.
It starred our patron, Miriam Margolyes.
The Rat in the Cellar, written by  Kate Tym – Marilyn (Miriam Margolyes) frustrated with her loveless marriage, locks her husband , Alan, in the cellar and cheerfully gets on with her life. Happily enjoying a diet of trash TV and M&S ready meals, whilst blithely planning Alan's ultimate, untimely demise.
A forty-five-minute radio play – performed as a live reading with sounds effects. It was followed by a 45-minute Q&A with Miriam Margolyes.
We raised an amazing £6,000!!
Thank you to everyone who supported this event.
After your Coffin Club course has ended – you wiill of course be devastated and missing everyone deeply!
Luckily one of our fabulous trustees runs a Social Group for Coffin Club members and Friend of Coffin Club. They meet regularly locally to meet up with like-minded folk and help the funeral revolution grow. If you are interested in becoming a Friend of Coffin Club look further down our web page or contact coffinclubhastings@gmail.com
Our coffins are AMAZING flat-packed ply coffins from a Dutch company (www.coffininabox.com). We are their UK preferred supplier so, whether you're coming to coffin club or not, you can buy your flat-packed coffin through Coffin Club UK here. You put them together with an allen key, decorate them and then, if you want to store them flat, take them apart again. They can hold up to 18 stone in weight and 6'4" in height.
If you are on the larger side we can help you source a bigger coffin.
Unfortunately, we are unable to take responsibility for the storage of finished coffins. We also recommend you don't do the coffin decorating bit of Coffin Club if you have no idea how long in the future your coffin may be needed, as, although our coffins meet current standards for both burial and cremation, we cannot guarantee they will meet standards set in, say, 20 years' time.
With Thanks to our Supporters
Coffin Club Hastings is grateful for funding from:
The Isabel Blackman Foundation

Building Stronger Communities

Truemark Trust

Chalk Cliff Trust
HVA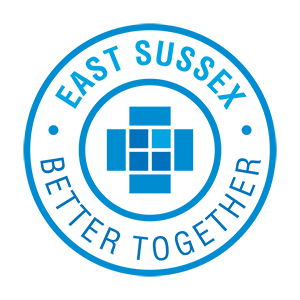 Coffin Club Hastings is grateful to The Bathing Hut Cafe, St Leonards for kindly donating a tea urn.
Albany Funerals for their generous donations for on-going costs.
The Institute for Professional Celebrants for their generous sponsorship of a table.
Hastings Building Services for their kind donation of decorating materials.
Kate Tym and Kate Dyer, founders of Coffin Club Hastings and Coffin Club UK were awarded the runners-up title in the 2018 National Celebrant Awards funeral celebrancy category for 'influencing the wider profession' through their work with Coffin Club
Coffin Club Hastings is a charity and is reliant on funding and voluntary support. To help keep this fabulous local resource running into the future please donate here:
Coffin Club UK is a registered charity No. 1178900